< Program < PANEL NO. 7: In the Theatre

Download PowerPoint Presentation
Over one hundred films were made in Europe and the United States for vaudeville performers and theatre productions before the corporate consolidation of the new industry in the United States in 1907-1908, providing a modest sideline for major film manufacturers. However, the production of specialty films "was apparently no longer permitted" among members of the Association of Edison Licensees and the Film Service Association until the power of the Motion Picture Patents Company came to an end in the mid-1910s.
With the industry's abandonment, the onus fell on individual performers and producers to find independent (or anonymous) filmmakers to fill the void. Frank D. Thomas was one of these, and his scenic novelties business became a major supplier of filmed scenery for Broadway musical revues, as well as effects which, his letterhead stated, were "PRODUCED IN EVERY IMPORTANT CITY IN THE WORLD"–incorporated in Christmas pantomimes, music hall and variety sketches, and dance acts. Business letters, patents, scripts, and descriptions of Thomas's effects survive, and, since his work was distributed widely, some of his wide-format films may be "orphan" survivors awaiting identification.
In this paper I will discuss Thomas, his "motion picture stage effects," and recent discoveries about intersections of his early career with those of Edwin S. Porter and Jean C. Havez, as well as how scenic techniques explored by Thomas subsequently were developed beyond the scope and span of his multimedia work.
Gwendolyn Waltz (independent)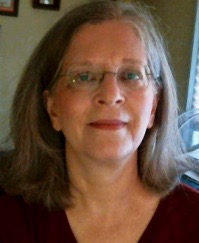 Gwendolyn Waltz is a theatre historian whose specialty is multimedia production involving film and live performance. Her articles have appeared in Performing New Media, 1890-1915; A Companion to Early Cinema; Cinema & Cie; Theatre Journal; and, most recently, the stage conjuring issue of Early Popular Visual Culture (16:2 [2019]).