< Program > PANEL NO. 2: The Professionalization of Filmmaking
Clara-Auclair-Récits-de-décorateurs-Annexes

Set Designers Stories: Ben Carré and Henri Ménessier on Their Transatlantic Trajectories
Henri Ménessier (1882-1948) and Ben Carré (1883-1978) were two set designers from the early days of cinema who shared similar trajectories: they were trained for the theater, one by his uncle, A. Ménessier, and the other at the Amable workshops, but they would have a career in motion pictures. After two years at Pathé for Henri Ménessier (1901/2-1903) the two men followed each other at Gaumont, before ending up in Fort Lee, NJ, in the United States. Their respective accounts of the period when French cinema was established in the United States in the pre-war years are particularly rich because they detail the daily life of studios where French and American workers lived side by side – sometimes communicating only with the help of interpreters – and reveal the presence of a network of technicians and professionals living in the 'French colony of Fort Lee' (Brownlow, Sight and Sound, 1978), whose identity we still know little about apart from the main directors and cinematographers.
This paper proposes to follow the career paths of Henri Ménessier and Ben Carré as they describe them in their respective testimonies, but also to investigate the professions of the French workforce that emigrated to the United States: what kind of jobs did the studios bring in? Did they call upon particular skills or was the presence of French technicians in Fort Lee only due to industrial networks and friendships? This presentation will also be an opportunity to recall the importance of women in writing the history of the film industry. Without Musidora's work at the Historical Research Commission of the Cinémathèque Française, or Anne Carré's efforts to archive her husband's work, the memoirs of Henri Ménessier and Ben Carré would not have come down to us, and the history of the trades in the early days of cinema would be all the more opaque.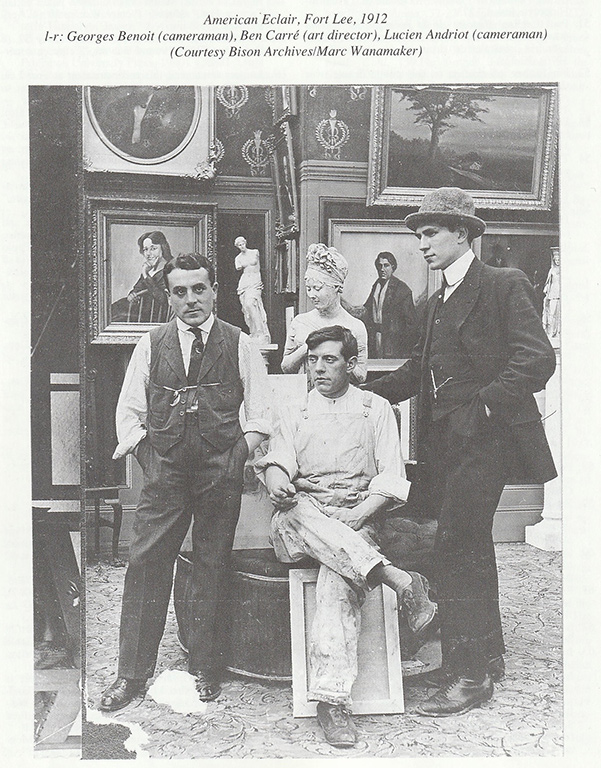 Clara Auclair (University of Rochester & Université Paris Diderot)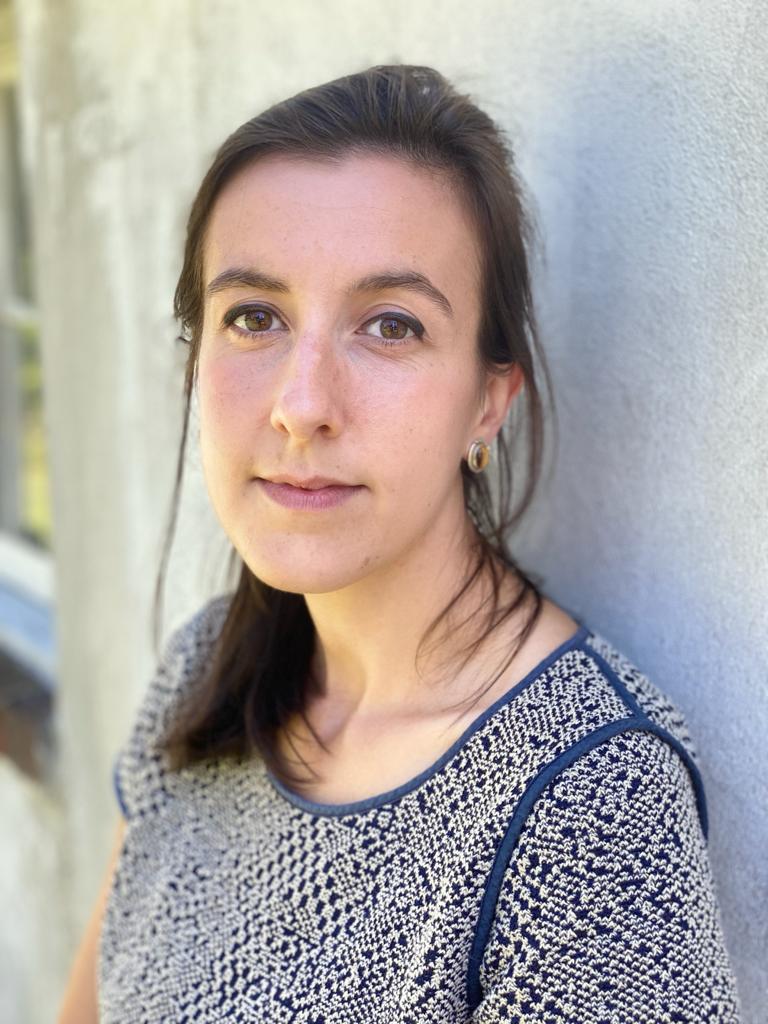 Clara Auclair is a PhD candidate in visual and cultural studies at the University of Rochester, in joint partnership with Université Paris Diderot. She is the 2020-2022 George Eastman Museum fellow. Clara works on the history and memory of the French film industry settled in Fort Lee, New Jersey, in the 1910s. She is a graduate from the L. Jeffrey Selznick School for Film Preservation at the George Eastman Museum in Rochester, New York, and the Jean-Baptiste Siegel fellowship program at the Cinémathèque française in Paris, France. Clara is the francophone secretary of Domitor, the international society for the study of early cinema.